"Yesterday was hard. In all of my mothering, in all 9 years, yesterday was hard. Don't get me wrong, I am raising a daughter with special needs, it is never truly easy, but yesterday? Yesterday was hard.
Abby is in grade 3. Actually, she is supposed to be in grade 4, but we decided that due to her developmental delay, and her maturity level, keeping her back a year will give her a chance to catch up. She was very happy, she had another start, a fresh start, a new chance to finally make friends more her 'age', go to birthday parties, and playdates, how kids should be living their lives. Abby always played well with younger kids due to her delay, physically she is 9, but mentally more 7.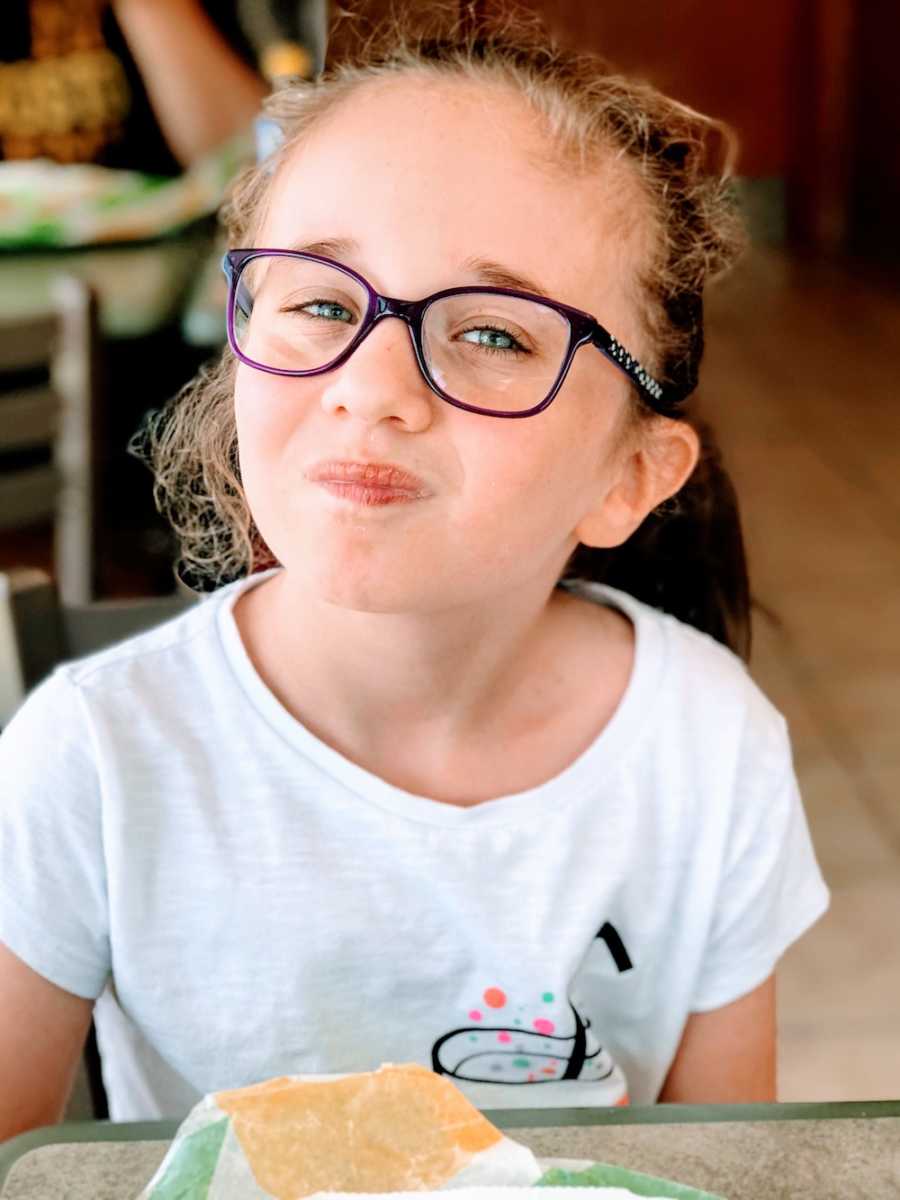 New school. New year. Same grade. New start. That was our motto at home. This year was going to be different than all the other years, and in many ways, it is, and in many ways it is not. You are probably wondering what happened, well here is the story:
Abby is impulsive, she has severe ADHD and Anxiety, as well as a rare genetic disorder. She is cute, and funny, and super smart as well. Abby has issues expressing herself at times, and when she is frustrated, she sees red and watch out to whoever is near her, because she will make it known that she is upset. We have been teaching her keep your hands to yourself, don't hit, don't hurt anyone – If you saw her, you'd think, she is tiny, adorable, she wouldn't hurt a fly. Wrong. She has hit kids, slapped them, pushed them, all in frustration. All because she has a hard time expressing herself. We have the best team around her, psychologist, Doctors, OT, SLP, Tutors, and family and friends support.
We are all there for Abby.
Yesterday was hard.
Yesterday, she got annoyed with a little boy and she tried to stab him with her pencil. Yup, you heard right. I am mortified and in shock, how was this even possible? What does that even mean? Why? The school called me to tell me, and that she was in an in-school suspension, spending the day in the office. Well, I hope so! THANK YOU! I was so angry, then I was sad, then angry again, then I felt bad for her – It must be really tough to be Abby I kept saying.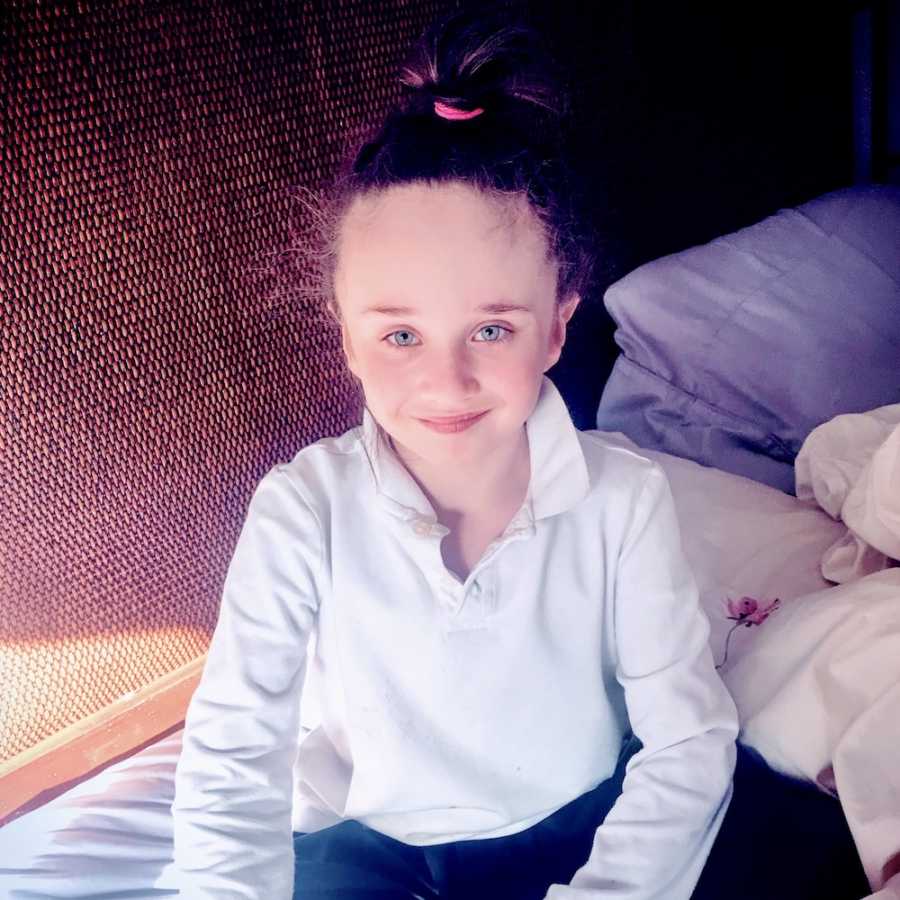 Of course I reached out to her team, in desperate need of their help. Plus working with the school. This school. This school where she would have a new beginning, fresh start, new year, well, I was certain Abby was going to be kicked out. There is a ZERO tolerance for any kind of physical anything. Special needs or not, but No, They did not kick her out, what did they do instead?
1) Got an integration aid to go in the class with Abby to help her with regulating her emotions
2) The school called her psychologist to see what he has to say and what they can do to help Abby in those hard times
3) Called her old school to speak to their behavior Tech and see what they did in any situation with Abby.
4) Keeping me up to date, reassuring me everything will be ok, and that Abby will not only succeed at the school but they would make sure she would have the best year possible.
5) Simply Kind.
We judge people very quickly in this day and age. I mean, I don't blame the kids for being nervous to be friends with Abby – they don't know her, and they don't know her struggles, they just see someone once in a while hit, and sometimes I hate that they don't know, and other times I think it is just perfect, all Abby wants is to be like everyone else, so sometimes ignorance really is bliss.
I am grateful to her entire team, the teachers at her school, my family and friends, and anyone else who is there to support us. Raising children is hard, raising a kid with special needs priceless.
Abby will be just fine, and so will I. All anyone really needs is love, and the amount of love that is around her is empowering. Everyone wants to help Abby, and I do believe this is the year!"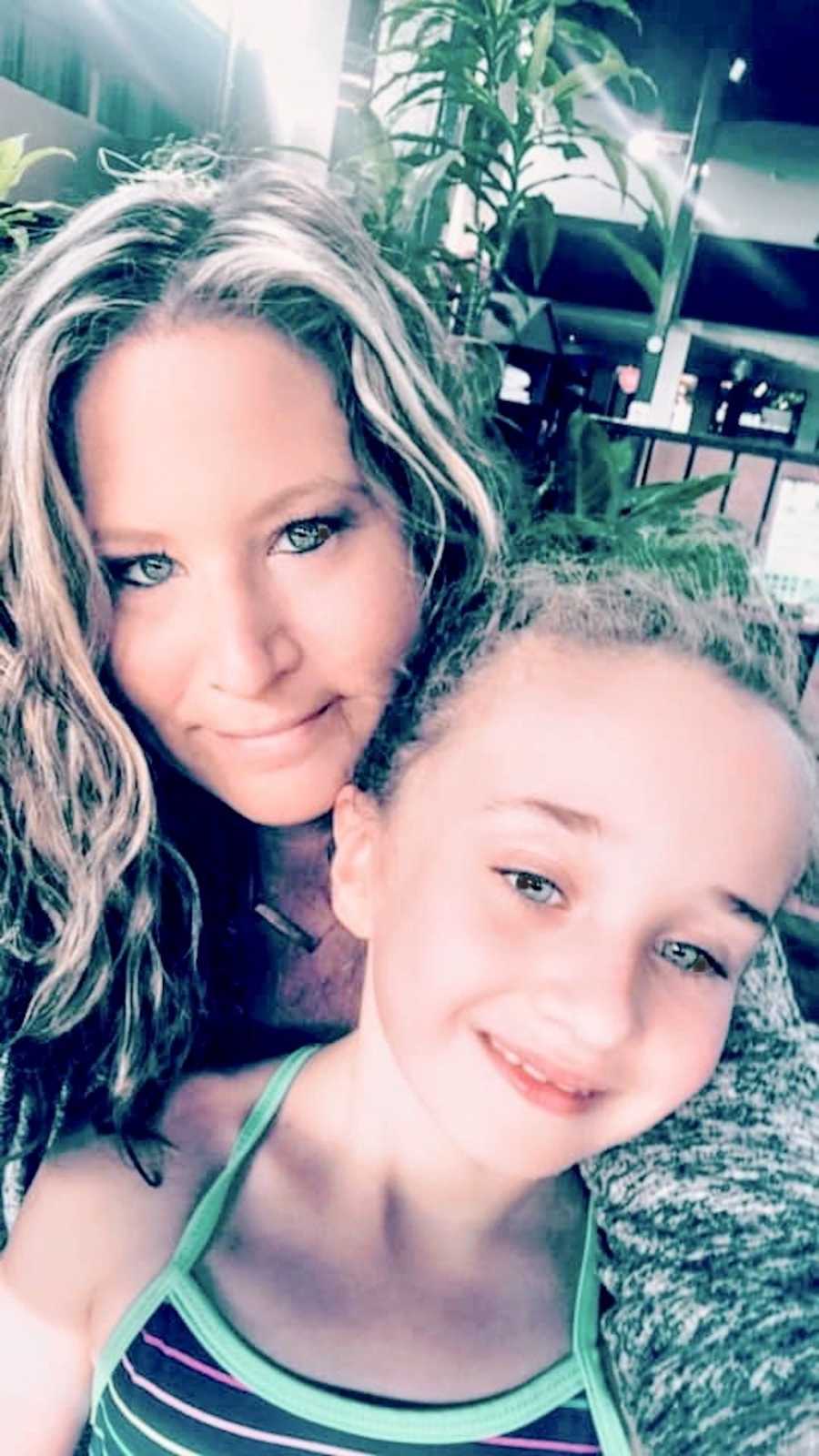 This story was submitted to Love What Matters by Jen Chaitman, 39, of Canda. Follow her on Instagram here.  Submit your own story here, and subscribe to our best stories in our free newsletter here. 
Read more stories like this: 
'My Son's teacher recently friended me on social media. I came upon a picture of her holding a chalkboard sign that read, 'I said YES!' She's already married, so it struck me as odd.'
'Last week, a boy at school punched my daughter in the face. HARD. And yes, I have pictures.'
'I cried after school drop off. It makes me question, 'Did I do the right thing?': Mom emotional because she realizes 'we have to let them figure their battles out on their own'
Do you know someone who could benefit from this story? Please SHARE on Facebook to let them know a community of support is available.