"My name is April Vandriel. When I was 20-years-old, I had my first pregnancy loss. Everything had been going fine, I had very little morning sickness. I didn't think much about any possible issues; I was buying things and looking forward to having a child around. I went to the ultrasound and found out I was having a baby girl! I was over the moon. At the time, the father wasn't in the picture but that was ok. They told me the baby was great and not to worry. 3 days after my ultrasound I woke up to extreme pain. I had no idea what it was and figured it was just my stomach continuing to stretch. By later that day I was in so much pain I couldn't move, I could hardly breathe. I finally called a friend and they helped me get to the hospital. They hooked me up to the ultrasound machine and I asked them 'Can I see my baby?' but they kept the screen from me. My heart started racing. I asked again, but this time in more of a panic.
'Please let me see my baby?!' They finally said. 'not right now.' I started sobbing uncontrollably. At that point I knew something was very wrong. They never let me see the photo of my baby. They rolled me back to an emergency room where time felt like it was standing still, I was in so much pain emotionally and physically. After what seemed like hours, a doctor finally came in. He pulled up a chair and started to talk with me. I tried to smile and think 'well maybe he has good news!' The doctor took my hand in his and said very calmly. 'I'm sorry your daughter did not have a heartbeat. You have had a miscarriage.'
At first it didn't hit home, I just stared at him. He started talking again but, it just sounded like a Charlie Brown movie where they talk but you can't understand what they are saying. I felt like I was locked in a room filling up with water and it was going over my head. I couldn't breathe, I felt like I was gasping for air. In the middle of him talking I finally snapped back to reality. I started screaming hysterically, I grabbed my belly and screamed out. 'YOU'RE WRONG MY BABY GIRL IS FINE YOU WILL SEE!' After that, I lost it. My friend tried to give me comfort and I pushed him away. I wouldn't stop screaming, finally the doctor brought a nurse in to help restrain me. They gave me a shot to calm me down. They decided they were not going to let me go; they thought it was a better idea for me to have the baby in the hospital. They told me what they were going to do. That they were going to give me medicine that would help the labor process go faster. After they proved my baby girl was gone, I agreed.
When they started the process. I was far from ready for what happened, I thought a miscarriage would mean the baby would just come right out and that was that. But I was wrong, what people don't understand is you still have to go through the labor process. Unless you have gone through it just to have your hands empty afterword, I can never explain how horrific it is. After I gave birth to my daughter they asked if I wanted to hold her. I said, 'yes of course!' She was so small and so incomplete but my love for her was enormous. I kissed her small little frame and whispered in her ear how much I loved her and would always remember her.
Back then they didn't have all the thoughtful things they do now to help you remember the baby you lost. So, I didn't even get a photo with her. I wish I could have. There are many days where it's hard to remember what she looked like. I gave her the name Lily. I found out she passed just a few hours after the ultrasound due to a cord eruption. To this day she is always in my heart; she was my first daughter and my first baby. I love her always. When I was 21, I got pregnant again. I was married this time. My husband was excited, but I just went numb. I wouldn't allow myself to get happy because I lost my little Lily. I still went to doctors' appointments and even did what I was supposed to do. I was so extremely sick. I lost almost 40 pounds with this baby. I thought for sure I would lose this child. I went to my ultrasound and found out I was having a boy. I forced myself to not get excited because It was about that time I found out I lost my little Lily.
Although the rest of the pregnancy progressed without incident, I would still not let myself feel joy. After I gave birth to him, they brought him to be cleaned off. He wasn't making any noise, and I started to panic. I thought to myself, 'It's happening all over again!' But then they put him in my arms and there was a handsome, healthy, little boy. I felt my heart grow with love and excitement and I didn't put him down for 2 days. His name is Phoenix. I didn't get pregnant again for a long time.
I was divorced from my son Phoenix's dad for 11 years and when I was 33, I met a wonderful man, he was amazing. He was kind and loving and over the moon for me. He took my son under his wing. We were together for only 4 months before we found out we were expecting. Yes, it was early, but he was thrilled! He didn't have any children. And I was very happy. Even though the first thing that came to mind was my perfect little Lily. But I had Phoenix and he was here and healthy!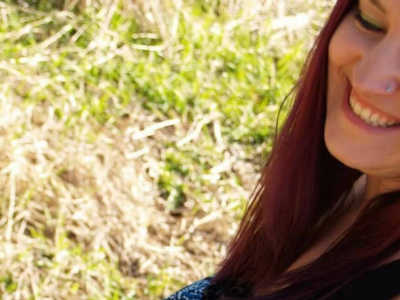 I went to my very first ultrasound and they said. 'oh boy.' I jumped up and started to panic, I asked. 'What's wrong?!' The doctor said. 'Oh, sorry nothing!' He turned the screen to me and said, 'double the fun!' I looked at the screen, I saw not one but two little ones in the womb! I found myself so thrilled! I asked if I could have a photo to show the father since he was at work. They printed off a few of them and gave them to me. I made dinner and handed him the photos. He looked confused and asked if what he was seeing were testicles, he had never seen an ultrasound before. I giggled and said, 'No honey, it's twins!' He looked at it for a moment, came over, grabbed me up and hugged me hard. He told me how much he loved me and how happy he was! A month after my first ultrasound, my boyfriend started getting sick. I finally made him go to the doctor because he started puking up blood.
We received the worst news possible, other than pregnancy loss. The doctors told him he had stage four cancer of the unknown bi proxy. Only 4% of the world ever got this type of cancer. He was told he had 8 months, 10 months tops to live. I was in so much shock. The man I loved, the father of the twins I was carrying would never see them grow up. He would be lucky enough to see them be born. I was in a panic, he told me with a smile on his face that I needed to be strong. That we had to think of the babies. After a few weeks they stuck a tube in his lung and started chemo treatments. I helped him change out his tube at night when we went to bed. I wanted to take care of him; I didn't want him to have to be in the hospital. One night after I had changed the tubing we were lying in bed and I felt some pressure. I didn't think anything of it. I woke up to go to the bathroom in the middle of the night, I removed the covers and was in shock.
I had a puddle of blood around me in bed. I woke up my boyfriend and he called his mom to come and help me get to the hospital. When I got there, I knew my dreams and my boyfriend's dreams would be shattered. After all the testing they came to me and said those words I had heard before. 'I'm sorry there's nothing we could do.'  I went numb once again. I gave birth to two little boys that I named Calvin and Jack. I could not see my twins due to reasons beyond my control, and they never figured out why I lost them. But I had a feeling it had to do with all of the stress from my boyfriend dying. I lost them at 4 months along. Shortly after they died, about a month later, my boyfriend died of cancer. I have yet to deal properly with the loss of my twin boys and my boyfriend.
I went through the next couple years in a haze. I didn't have anyone to turn to in this time of grief and loss. I didn't turn to my family because they couldn't understand. When I was 34, I found myself in a relationship that was toxic, I felt like I didn't deserve anything better because everything good in my life had died and gone. He had two kids and I had Phoenix who was getting older by the day. I was in the relationship for a year before I finally realized I needed to get out. When I got out about 2 weeks later, I found out I was pregnant. I was shocked and didn't want to believe it. I went to the doctors and they verified that indeed I was about a month and a half along. I set up a meeting between my ex and I to let him know.
He talked me into coming back and told me things would be different. It was my child's father, I had to try. So, we got back together, things of course didn't change. I just kept on focusing on the baby growing inside me. I went to my doctor's ultrasound appointment and found out I was having a girl. I smiled, I thought for sure, this time would be different. I was six months along when I was at my son's baseball game. I went in to use the restroom. When I wiped there was blood on the toilet paper. This panicked me, after my son's baseball game I went to the emergency room. They did an ultrasound, once again they said the sentence that always brought sadness to my heart. 'I'm sorry but your daughter's heart stopped beating.' I went numb again and started crying. They let me go home and have it on my own. Three days later on July 2ndat 2pm I gave birth to my daughter in my bathroom. I for some reason, felt this more traumatically than the others because I did it all by myself.
I held her in my arms and she was perfect to me. I told her how much I loved her and how much mommy would miss her. I gave her a nice little family service. They once again could not tell me why I lost her. I gave her the name Olivia. I was so depressed, and thoughts of suicide raced through my mind. I left my toxic relationship and never looked back. I then met the man I am with now. He knows all about my past and accepted me with all my flaws. Our relationship was meant to be, I could feel it in my bones and I got pregnant once again. I told him right away and he was so happy we had both talked about wanting children together. I tried not to think about the losses I had endured. Even though I loved them I didn't want to stress out about the fact I may miscarry again. 2 months into the pregnancy I found out I was having what they called a chemical pregnancy. For some reason the egg got fertilized but didn't grow a baby. My boyfriend cried, I cried. I had to have a d&c and medically have the egg removed because my body wasn't having a natural miscarriage. I was sad, I wanted to give my boyfriend a child because he had none. I so desperately wanted to be a parent again.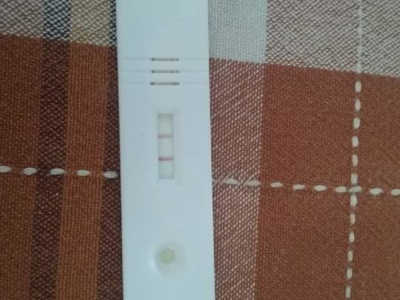 After the d&c I noticed I missed my period. I went to the doctor to see if there was a reason, maybe the d&c caused my period to come on a different day or to skip that month. The doctor told me I had a new pregnancy. I was shocked. I didn't even think it was possible for me to have a new pregnancy. I went home and took an at home pregnancy test and yes, it was very positive. I showed my boyfriend and told him what the doctor said. He was more reluctant to be happy about it this time around. Which I didn't blame him, I was shocked and didn't know how to feel. As time went on, I started warming up to the idea and so did my boyfriend. We went to the ultrasound together, we talked to the tech about our future with our baby and what we had planned. She showed us the baby and they looked like they were forming perfectly.
She left the room to grab something quickly. When she came back, she was with another doctor, the doctor said something I wasn't expecting to hear because the baby looked so adorable and healthy. The doctor told me. 'I didn't want you to go on thinking everything was ok over the weekend. Your baby's heart isn't beating, I'm sorry but they didn't make it.' I was so shocked I didn't cry when we were at the visit. I came home and went to lay down. That's when I started crying. I didn't understand why my body kept failing me. I didn't understand why me. Why did the majority of my babies have to die?! On August 15that 3 pm while I was driving, I gave birth to my baby. Every time it was painful; every time traumatic. After some testing they found out she was a girl and no reason was given as to why I lost her yet again. We named her Leona.  Since my last loss we have tried again. But nothing. When I got blood work done by my doctor. everything came back normal.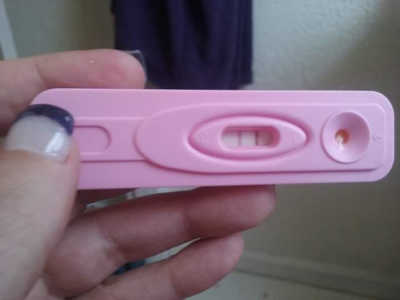 It doesn't make me feel better, it makes me feel like my body is toxic. I feel like I have failed each and every one of my children. I love them all so much and they will always be a part of my life. With my last 3 pregnancies I reached out to other people and found groups on Facebook that have really helped me get over the bad times. There is a group called Good Mourning Bears that make packages for bereaved parents that have lost babies to remember them by. I also have a support group I find very helpful when I'm having a bad day. Their group is called Angel baby amin's pregnancy loss support group. There are some amazing people on those groups!
I have also started to help support other families who have gone through loss. I also make jewelry and little blankets to help families mourn. The blankets I make are in the size of the baby when they are lost. It's my way to let the world know about my little ones and keep the memory alive. Even though pregnancy loss is a taboo subject, it shouldn't be! I want every woman who has had a loss to know it doesn't matter if you were only 2 days pregnant, 2 months pregnant or you lost the baby after they were born. A loss is a loss no matter how small. They are babies that will always be missed.
Never stop talking about them no matter how it makes people feel. Yell their names from the roof top if you want! You do what you need to do to make yourself feel better and let your babies know they were and will forever be loved. If you need to reach out to me in anyway please do! I will try my hardest to get you support! I want you to know I have been there and there are people who are willing to support you in your journey. Together we need to break the silence."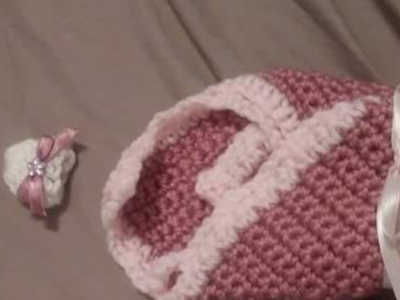 This story was submitted to Love What Matters by April Vandriel. Submit your story here. Subscribe to the free Love What Matters newsletter here.