"I do most of my shopping on Amazon. I buy all of our household goods on Amazon. I buy gifts on Amazon. Pretty much anything we need; I look to Amazon first. I just buy things we need, but I'm very busy and it's so easy to have it delivered right to my door. So, we typically get a box or two from Amazon every week, but sometimes it's more. In the past my husband has made comments about how many boxes we get from Amazon or whatever, and they are all just jokes.
I don't hide my purchases, I'm not splurging on purses or shoes, so what's to hide? So last summer a mail truck broke down in front of our house and they brought another mail truck in to switch all the mail. So, when Rob got home from work there were these two mail trucks parked out in front of our house. So, he takes a picture of them and sends it to me and says, 'It took both of these trucks to get your Amazon order delivered today.' So that kind of simmered in my brain for a while and one day in November I got home and my Subscribe and Save order had shipped in several boxes, so there were a handful of boxes on the step, and I thought, now wouldn't it be funny if he came home and there were boxes all over the place! So, I decided then that I would start saving boxes and play the prank on him on April Fool's Day.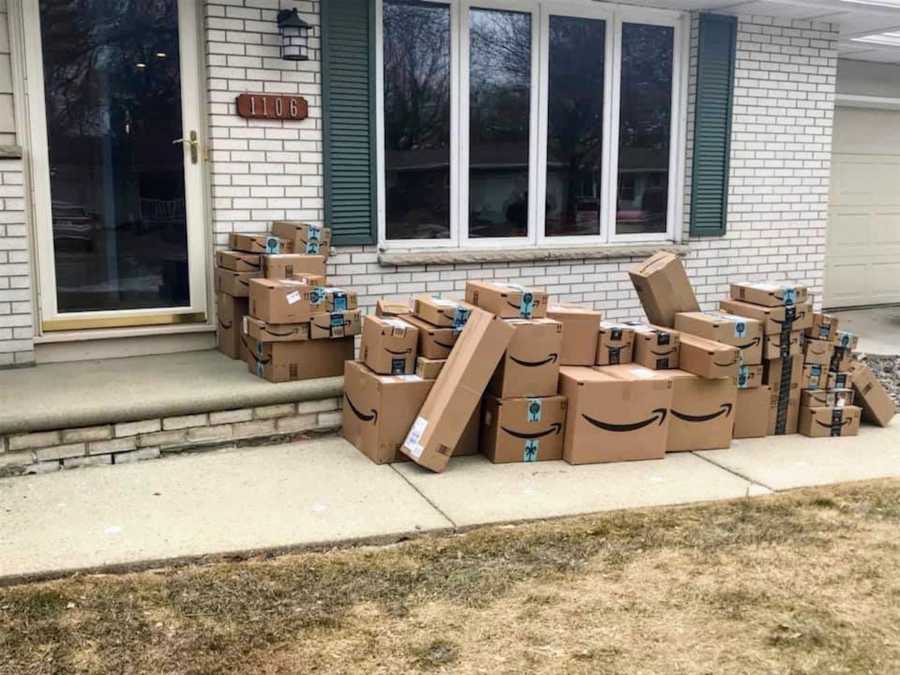 When Rob came into the house, he asked me, 'What is all of that?' and I told him, 'April Fools!' He still didn't really understand. He continued to ask me, 'But, what is all of it?' I finally told him Rob, honey, they are empty. Its empty boxes that we have been saving for 6 months!
I was completely shocked when the post went viral. When I had first shared it, I didn't even make it public. I thought some of our friends might get a kick out of the fact that I pranked Rob as he is usually the jokester. Then one of our good friends texted and asked if I could make it public so she could share it – she is a small business owner and she shared it to her business page, and within the hour it was absolutely blowing up!
I think it resonates with people because so many people wish that they had done the same thing and yet, it seems as though I am the only one that thought of this. I haven't seen or heard of anyone come forward and say they also did this!"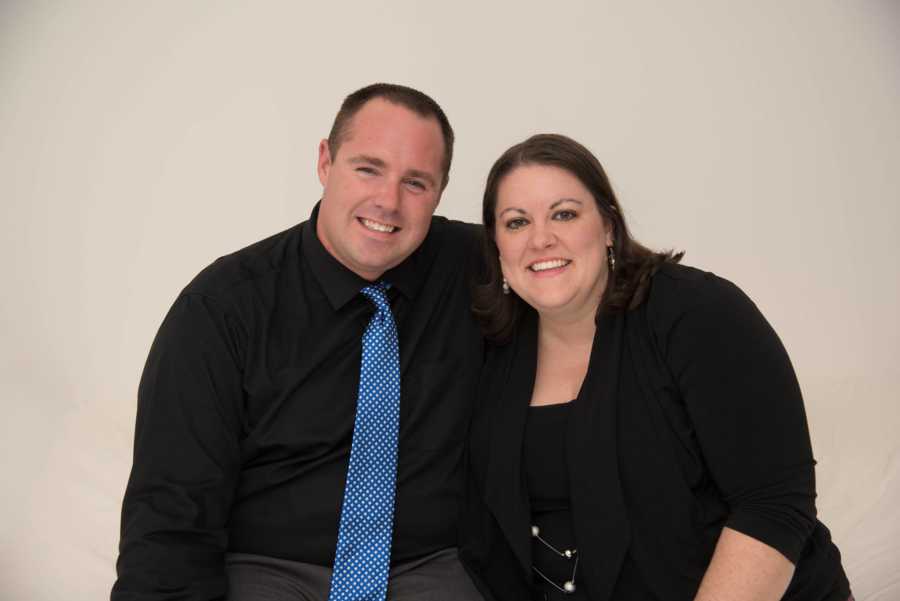 This story was submitted to Love What Matters by Maureen Pritchard, 34, of Green Bay, Wisconsin. Follow her on Instagram here. Submit your story here, and subscribe to our best love stories here.
SHARE this hilarious story to give others a good laugh!